Preparing the event room for the 1st day presentation in Paradigm Mall Kelana Jaya, Malaysia.
Equipment rack fully installed with Edgecore products with free WiFi using ECW5110.
Mr. Liew Jia Wei (Sales Manager) is presenting Edgecore company profile and marketing strategy.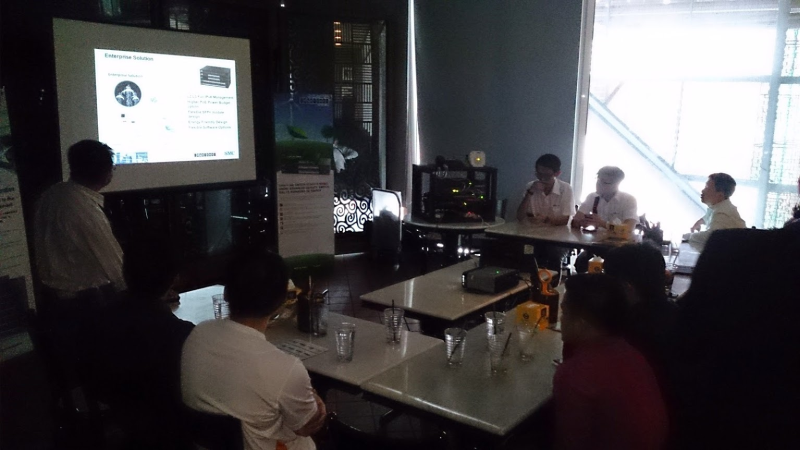 Mr. Tee Hong Yee (Technical) is presenting functionality of the Edgecore product to our partner.
Short discussion with partner after the presentation.
Edgecore events team members.